Conscious Living Omni-Media Group
Healing Humanity Through Media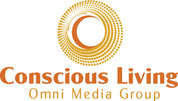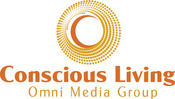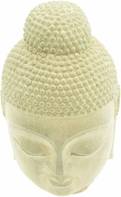 Conscious Living Omni-Media Group is a collaborative of conscious local and global communities, dedicated to providing education regarding holistic health and wellness tools and practices. Through our very specialized programming, the lives of those seeking optimal states of health, are transformed forever. We consider and honor to assist and support the process. We also support organizations who are dedicated to holistic health /wellness, & life path empowerment.
Helaing Humanity Through Media
Healing Humanity Through Media

.
588,236 Likes
Like CLO on Facebook

Ahzjah's Blog
Read It Now

​Subscribe to our magazines and save!
Give a Gift Subscription Today!

SUBSCRIPTIONS & MOBILE APPS
Magazine Subscription Center
Digital Magazines & Mobile Apps

​PARTNERS
consciousatlanta.com

ADVERTISING



CONSCIOUS LIVING OMNIMEDIA GROUP
SIGNATURE EVENTS​
​
​Conscious Cafe ZENATIA

Conscious Cafe Tea Party

Conscious Cafe CHAKRA DANCE

CONSCIOUS EXPO: The Art of You

Conscious Love: The Art & Science of Relationship

AWAKEN:The Anniversary
Celebration & Gathering
www.awakenexpo.com

Conscious Choice Awards

A Conscious Affair Productions

CONSCIOUS LIVING OMNIMEDIA GROUP
PRINT MEDIA​

Signature CLO Publications:
*Conscious Hueniversal Living Magazine
*Conscious Times Newspaper
Life Path Magazine
Children's Wellness Magazine
Young Men's Health Journal
Young Women's Health Journal​​​​



CONSCIOUS LIVING OMNIMEDIA GROUP
RADIO


Signature CLO Radio:
WHPN-Worldwide Higher Power Network and affiliate partners

WHPN/Alive Expo
2015
​​​​
​WHPN/Natural Awakenings
​2015

WHPN/
​Women's Movement Radio Network​
Conscious Cafe
Sundays at 6pm​
Beginning Winter 2014​
​
​
WRFG 89.3 FM/WRFG.org
​​​Global Drumbeat
​Mondays 2-4pm
​

WRFG 89.3 FM/WRFG.org​
Co-op 101
​Mondays 4:30pm

​​
WRFG 89.3 FM/WRFG.org
Healthy, Wealthy, and Wise
Mondays 4:30​

​
WHPN/LMB Network​​​​​​
Conscious Cafe online
​Sundays at 1pm

WHPN/Blog Talk Network​
Conscious Soul
Sundays 8pm
​
​
WRFG 89.3 FM/WRFG.org
​​​​​​​​Conscious Zone
​Sundays 10pm-12Midnight

​​
WRFG.89.3 FM/WRFG.org
Music is the Message
​Fridays 10am-Noon
CONSCIOUS LIVING OMNIMEDIA GROUP
VISUAL MEDIA​
MUSIC VIDEO
INTERVIEWS
COMMERCIALS​​

Signature CLO TV:

iJourney TV​​​​​​​​
Music Videos
InnerView Productions​​




CONSCIOUS LIVING OMNIMEDIA GROUP
MUSIC PRODUCTION
VOICE PRODUCTION
AUDIO BOOKS
COMMERCIALS
PUBLIC SERVICE ANNOUNCEMENTS​​​​


Signature Services

InnerVoice Productions​​




CONSCIOUS LIVING OMNIMEDIA GROUP
EDUCATION​
CENTER FOR LIVING ARTS/SCIENCES​
LIFE DESIGN & COACHING SERVICES

Art of You Workshops
Art of You one on one Consults​​
Life Coaching Workshops
Life Coaching one on one Sessions​
Life Skills & Design Services
​​
Art of Youth Workshops
Living Arts & Sciences System​